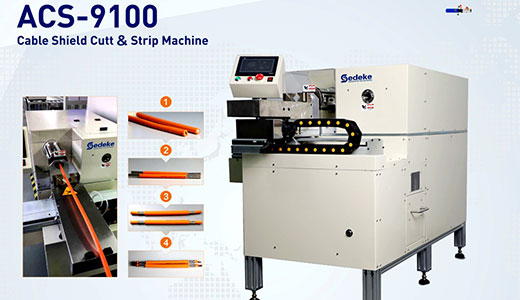 High-voltage wires and power cables require extremely precise and robust construction as well as complete quality control. Sedeke's ACS 9100 fully meets machining accuracy and production stability.
This machine sets outer insulation stripping, shield cutting and inner insulation stripping as one of the automation equipment. The cable shielding processing machine is mainly applied to industry about new energy automobile wire harness, charging pile wire harness and signal cable with braid etc.
If you have interest in ACS 9100 cable shield processing machine, please contact us freely. We will send you more details and good price.

Contact Us
Email: sales@sedeke.com
Tel: 0086-371-56608999
Fax: 0086-371-63953399
Mob/Whatsapp/WeChat: 0086 15136478415